Bamboozle Private Cloud
It's not the Cloud,
it's your Cloud
The best of virtualization on a 100% dedicated infrastructure.
Choose from KVM and VMware, Backups and more for your 100% Private Cloud.
The Private Cloud is a unique solution on the market providing the scalability of the Cloud on a 100% dedicated hardware infrastructure.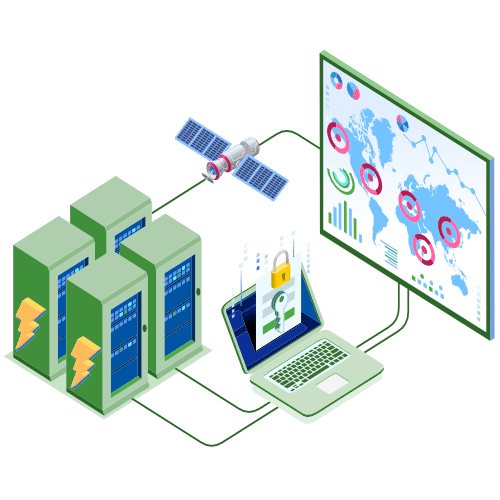 Our Private Cloud is the result of the best practices for clouds in the market combined with our expertise in running the largest public cloud in the regions. Using Bamboozle's know-how, the Private Cloud combines the best features of infrastructure in order to provide you with the latest generation of the cloud resolutely designed for professionals.
Isolation, power, flexibility, high availability
and Software-Defined technologies
There is more...
Your Private Cloud is complete with everything you need to run your infrastructure. Templates, Firewall, DNS, Backup and Restore and Disaster Recovery.
Templates & Licenses
Private Cloud provides you with VM, Linux and Windows templates in the hypervisor catalogues. Due to compatibility, the templates available may vary from one hypervisor to another. Bamboozle also enables you to purchase licenses directly from your Control Panel.
Firewall & Security
Protect your VMs and Application with dedicated Firewall functionality, deploy our Load Balancing, WAF and Accelerator appliances to keep your infrastructure safe.
In-depth management of your entire infrastructure
Manage your infrastructure, activate monitoring on your VMs, detect any anomalies and easily anticipate the resources you'll need to ensure your platform's QoS.
One Click Backups and Restore
Your VMs are not automatically protected or backed up. Private Cloud offers you a managed backup solution to make sure that your data can be restored by activating automatic backups for your VMs!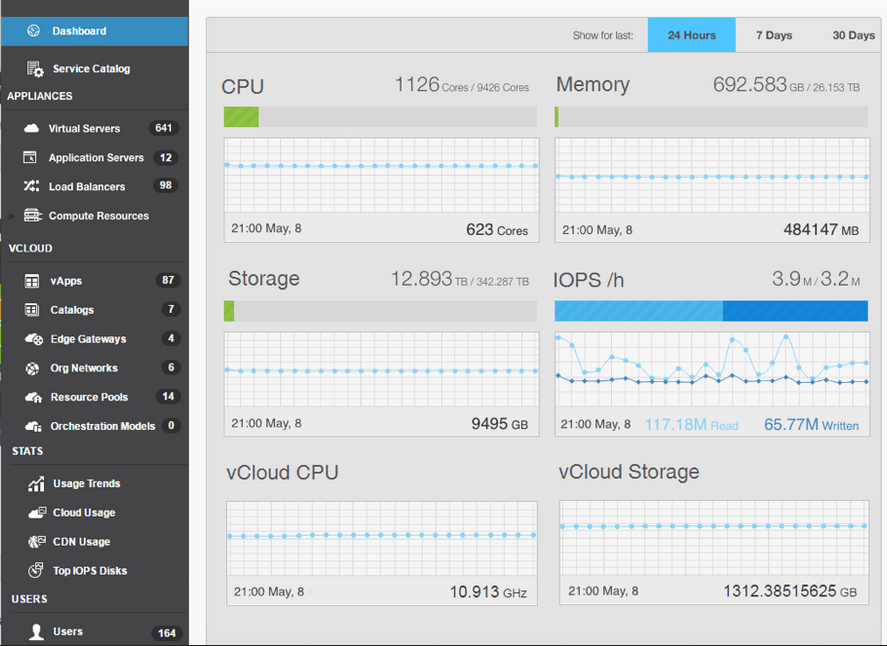 Choose your Private Cloud
Pick your package and functionality and you are ready to go.
2 Months free of charge on annual plans. Deployment time varies bu solution.
BPC12
12 Cores, 128GB RAM, 5TB SSD
2 Server Nodes
1 Intel Xeon E5-2620 6 Core per Node
64GB RAM per Node
5TB SSD Storage
50mbps unmetered Traffic
BPC24
24 Cores, 256GB RAM, 5TB SSD
2 Server Nodes
Dual Intel Xeon E5-2620 6 Core per Node
128GB RAM per Node
5TB SSD Storage
50mbps unmetered Traffic
BPC48
48 Cores, 256GB RAM, 10TB SSD
2 Server Nodes
2x Intel Xeon E5-2680 12 Core per Node
128GB RAM per Node
10TB SSD Storage
50mbps unmetered Traffic
BPC96
96 Cores, 512GB RAM, 20TB SSD
4 Server Nodes
2x Intel Xeon E5-2620 6 Core CPU
128GB RAM per Node
20TB SSD Storage
100mbps unmetered Traffic
BPC12
12 Cores, 128GB RAM, 5TB SSD
2 Server Nodes
1 Intel Xeon E5-2620 6 Core per Node
64GB RAM per Node
5TB SSD Storage
50mbps unmetered Traffic
BPC24
24 Cores, 256GB RAM, 5TB SSD
2 Server Nodes
Dual Intel Xeon E5-2620 6 Core per Node
128GB RAM per Node
5TB SSD Storage
50mbps unmetered Traffic
BPC48
48 Cores, 256GB RAM, 10TB SSD
2 Server Nodes
2x Intel Xeon E5-2680 12 Core per Node
128GB RAM per Node
10TB SSD Storage
50mbps unmetered Traffic
BPC96
96 Cores, 512GB RAM, 20TB SSD
4 Server Nodes
2x Intel Xeon E5-2620 6 Core CPU
128GB RAM per Node
20TB SSD Storage
100mbps unmetered Traffic
BPC12

12 Cores, 128GB RAM, 5TB SSD

2 Server Nodes
1 Intel Xeon E5-2620 6 Core per Node
64GB RAM per Node
5TB SSD Storage
50mbps unmetered Traffic

BPC24

24 Cores, 256GB RAM, 5TB SSD

2 Server Nodes
Dual Intel Xeon E5-2620 6 Core per Node
128GB RAM per Node
5TB SSD Storage
50mbps unmetered Traffic

BPC48

48 Cores, 256GB RAM, 10TB SSD

2 Server Nodes
2x Intel Xeon E5-2680 12 Core per Node
128GB RAM per Node
10TB SSD Storage
50mbps unmetered Traffic

BPC96

96 Cores, 512GB RAM, 20TB SSD

4 Server Nodes
2x Intel Xeon E5-2620 6 Core CPU
128GB RAM per Node
20TB SSD Storage
100mbps unmetered Traffic

BPC12

12 Cores, 128GB RAM, 5TB SSD

2 Server Nodes
1 Intel Xeon E5-2620 6 Core per Node
64GB RAM per Node
5TB SSD Storage
50mbps unmetered Traffic

BPC24

24 Cores, 256GB RAM, 5TB SSD

2 Server Nodes
Dual Intel Xeon E5-2620 6 Core per Node
128GB RAM per Node
5TB SSD Storage
50mbps unmetered Traffic

BPC48

48 Cores, 256GB RAM, 10TB SSD

2 Server Nodes
2x Intel Xeon E5-2680 12 Core per Node
128GB RAM per Node
10TB SSD Storage
50mbps unmetered Traffic

BPC96

96 Cores, 512GB RAM, 20TB SSD

4 Server Nodes
2x Intel Xeon E5-2620 6 Core CPU
128GB RAM per Node
20TB SSD Storage
100mbps unmetered Traffic