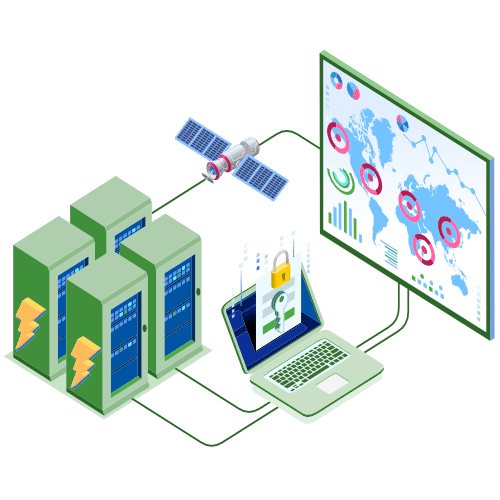 Accelerate your cloud project with Bamboozle Virtual Private Servers (VPS). Everything you need to jumpstart your project on Bamboozle Cloud —compute, storage, and networking — for a low, predictable price.
Everything you need, right at your fingertips
We believe your app deserves the same security, uptime, and love as companies like Dell, Avaya, American School of Dubai, The Ministry of Education and many more… even if you're just testing out your latest ideas.
Enterprise Virtual Servers
Experience the power and reliability of Bamboozle Cloud. Deploy in seconds and manage from our intuitive management console or API.
Powerful API
Use our API to manage your Virtual Servers without the need of a control panel directly in your application or solution. Re-ploy, Backup, restart all features are available via the API.
Best in class support
We don't think a Feature Phone and a screw driver can run a cloud. Especially not an Enterprise Cloud. Our team consists of US and European experts that know how to run Enterprise Workloads. 24/7/365.
Flexibility
Change seamlessly to our cloud plans for greater flexibility and feature sets. Not just a Virtual Server. All the features of Cloud without the complexity.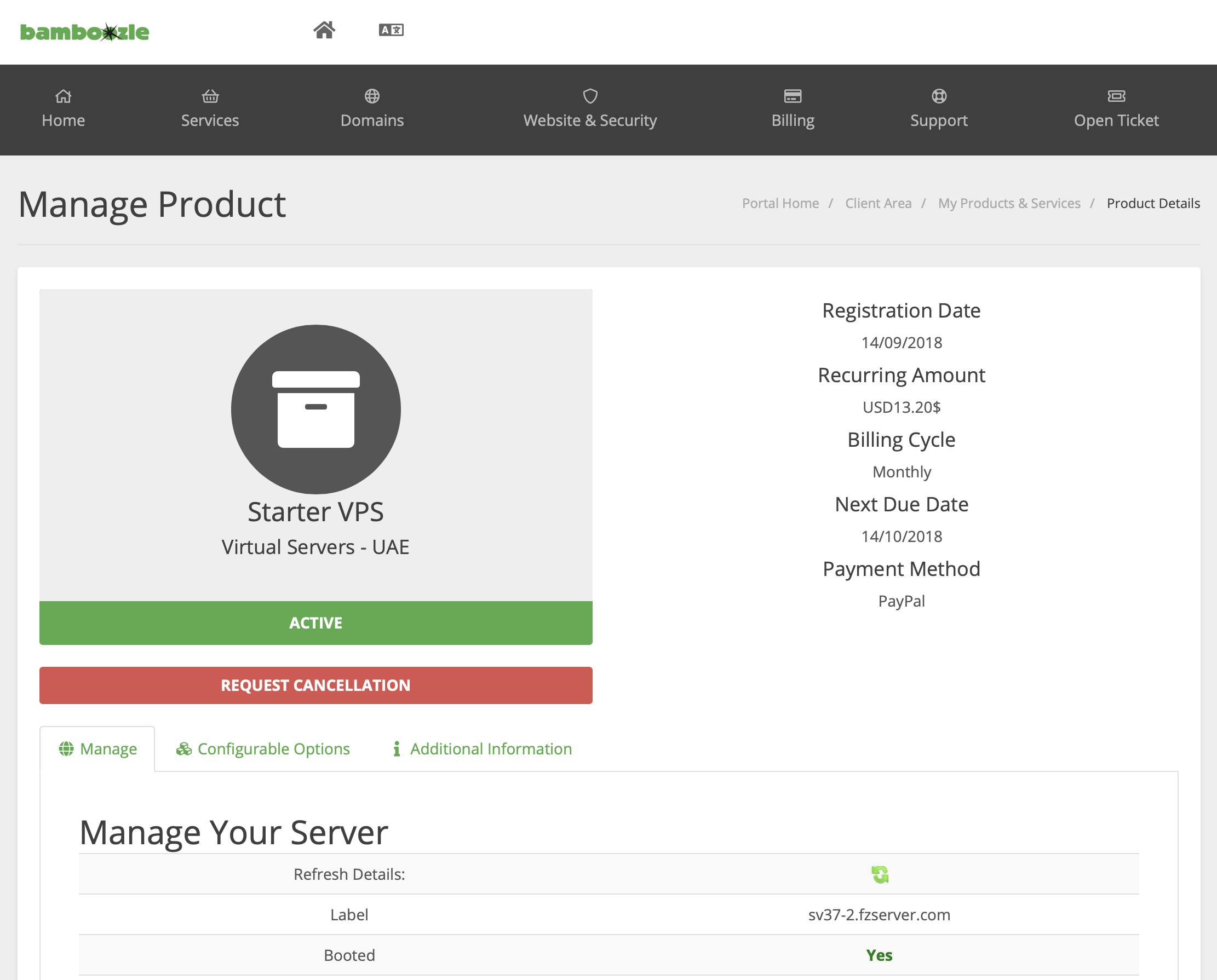 It's all about choice
Bamboozle Virtual machines give you the largest choice of templates to deploy with your Virtual Server. All templates are regularly updated to include the latest patches and fixes to ensure your project runs perfectly safe, secure and high speed.

UBUNTU
Ubuntu 14.04 LTS
Ubuntu 16.04 LTS
Ubuntu 18.04 LTS

DEBIAN
Debian 7
Debian 8
Debian 9


SUSE
Suse Enterprise Server
openSuse


WINDOWS
Windows Server 2012
Windows Server 2016
Windows 8
Windows 10
Also available: freeBSD, Oracle Enterprise Linux, Fedora, ArcLinux, Gentoo, and many more.
Custom Templates available on request.
Expect more from the best Virtual Server.
We have the most important features included at no extra charge. Why? We believe in solutions not upsells. Just ask our happy, successful clients.
Snapshots
Want a secure Virtual Server but not pay for every extra ? Bamboozle Virtual Servers include daily, weekly, monthly and annual Backups automatically. And of course you can backup and restore with a single click. Included. Not extra.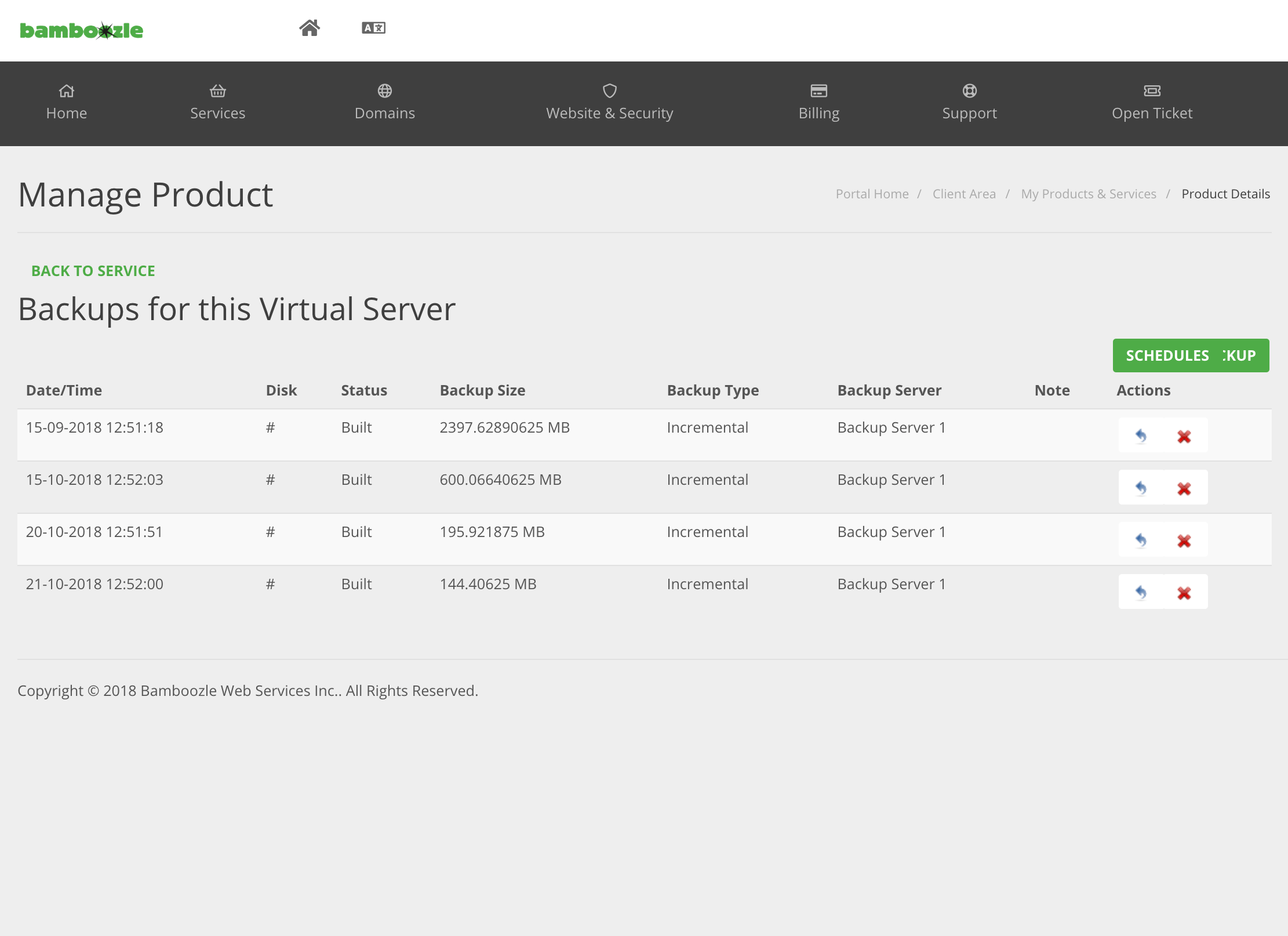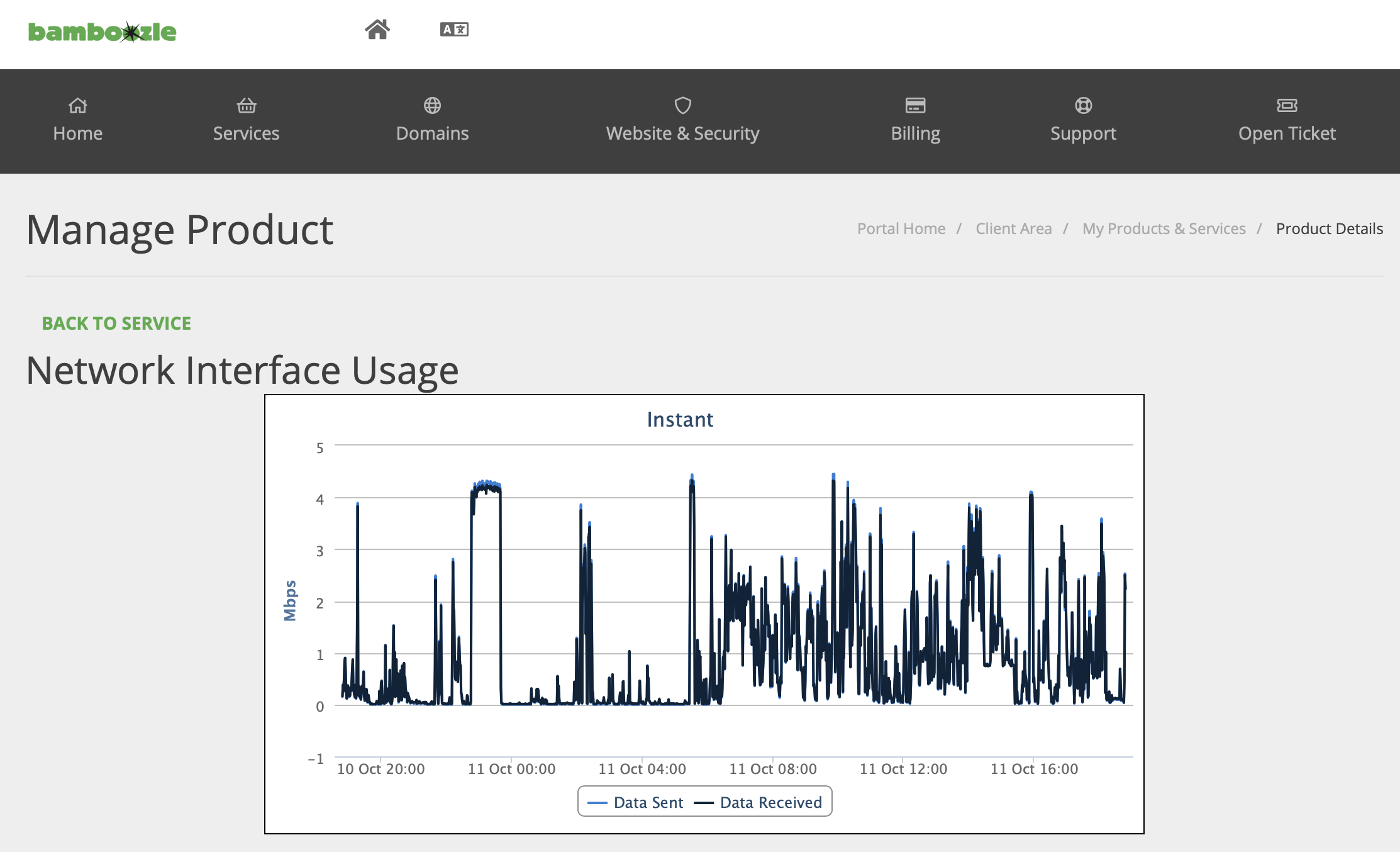 Speedy & secure networking
Tired of providers giving you 10GB traffic to show low prices ? This means a small website can have less than 50 hits per day. And once you get more visitors, you get charged. We offer fixed unmetered line speeds at the best price. Secure and redundant.
Built in Firewall
Protect your Server from hackers or other threats. Free of charge included with every Virtual Server. Your complete Firewall, easy to manage right from our control Panel.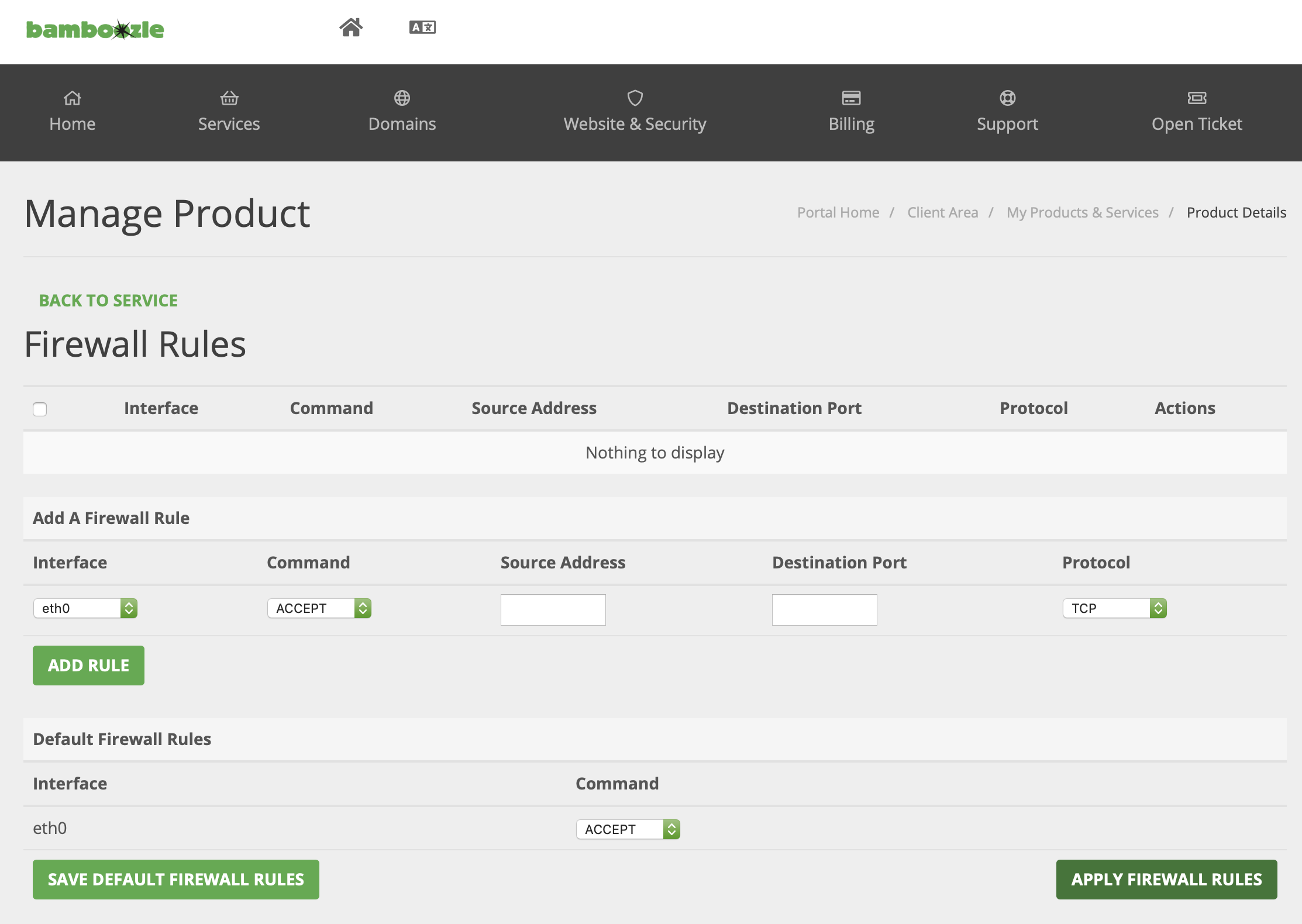 No-nonsense Pricing
Our VPS offer affordable, fixed pricing to get you going.
Even better – or annual plans give you 2 months free of charge.
Start VPS
1 vCPU
512MB RAM
20 GB Storage
5mbps unmetered Traffic
1 IPv4 (unlimited IPv6)
Automated backup
Firewall
Basic VPS
1 vCPU
1GB RAM
30 GB Storage
5mbps unmetered Traffic
1 IPv4 (unlimited IPv6)
Automated backup
Firewall
Economy VPS
2 vCPU
2GB RAM
40 GB Storage
5mbps unmetered Traffic
1 IPv4 (unlimited IPv6)
Automated backup
Firewall
Economy+ VPS
2 vCPU
4GB RAM
60 GB Storage
5mbps unmetered Traffic
1 IPv4 (unlimited IPv6)
Automated backup
Firewall
Premium VPS
4 vCPU
4GB RAM
80 GB Storage
5mbps unmetered Traffic
1 IPv4 (unlimited IPv6)
Automated backup
Firewall
Premium+ VPS
4 vCPU
8GB RAM
100 GB Storage
5mbps unmetered Traffic
1 IPv4 (unlimited IPv6)
Automated backup
Firewall
Ultimate VPS
8 vCPU
8GB RAM
120 GB Storage
5mbps unmetered Traffic
1 IPv4 (unlimited IPv6)
Automated backup
Firewall